Meal Replacement Formulas are commercially prepared products that have been formulated as a substitute for regular oral food intake or as an additional source of calories and nutrients. They have become more and more useful for both clinical nutritionists and healthcare physicians in helping individuals reduce, maintain, or reach a certain daily caloric requirement that most benefits their health. While these meal substitutes are often associated with losing weight, many products are actually made specifically to address the dietary and nutritional needs of individuals with certain medical conditions. The biggest advantage that these products offer is that they can be carefully and specifically formulated to contain precise amounts of calories, as well as, substantial amounts of nutrients. This provides the ability to be able to calculate and compose dietary plans to help an individual lose or gain weight, depending on what is needed. The use of these meal substitutes also helps those with medical conditions that require special diets, such as Diabetes or Celiac Disease, by ensuring they receive the appropriate nutrition.
At BuyMedical.com, we aim to supply you with only the best and most trusted brands in Meal Replacement Formulas that have been approved for use. In this article, we will be looking at several different meal substitute formulas that were designed to address different medical and health concerns. Some of these formulas can help build nutrition by providing more calories or are fortified with more nutrients. Other products here have been specially formulated to help treat medical conditions or support and increase healing post-injury or surgery. Prior to using these formulas, it is still important to consult a nutritionist or a physician to help you figure out what the ideal diet and supplementation you should be taking. 
1. Orgain Organic Nutrition All-in-One Nutritional Shake
Orgain Organic Nutrition All-in-One Nutritional Shake is an organic alternative to artificial nutrition shakes on the market. Packed with 16 grams of organic, grass-fed protein, 21 vitamins, and minerals including Calcium, Vitamin C, Folate, and a blend of 10 organic fruits and veggies, these shakes are a delicious and convenient way to stay energized and satisfied without compromising on flavor. 
2. Glucerna Therapeutic Nutrition Shake
Glucerna® Therapeutic Nutritional Shake has CarbSteady™ a unique blend of carbohydrates, including slowly digestible carbohydrates clinically shown to help minimize blood glucose response. It is a good choice for individuals who are trying to manage their blood glucose levels and weight. This is an ideal meal replacement for those with diabetes or hyperglycemia/abnormal glucose tolerance.
3. Carnation Instant Breakfast Essentials Powder Mix 
Carnation Instant Breakfast Essentials Powder Mix from NESTLE is quick, easy, and nutritious containing 21 vitamins & minerals plus 13 g of protein per prepared serving. This delicious and nutritional drink provides you with all your daily needs and helps you start your day right. It is an excellent source of vitamin B and C helping convert food into the energy you need to get through the day. 
4. Juven Therapeutic Nutrition Powder
Juven Therapeutic Nutrition Powder is a powdered therapeutic drink mix that is clinically shown to help build and maintain lean body mass (LBM) and promotes healing and recovery from wounds and surgery. It may help patients with burns, pressure ulcers, diabetic ulcers, radiotherapy-induced injuries, surgical incisions, and other acute or chronic wounds. Drinking two packets of Juven per day wound recovery would take in as little as two weeks' time for it is formulated with a unique blend of ingredients to support wound healing and help build new tissue.
5. Promod Liquid Protein
Promod Liquid Protein is a great-tasting medical food that provides a concentrated source of protein for people with increased protein needs. Indications include wounds, protein-energy malnutrition (PEM), involuntary weight loss (IWL), pre- and post-surgery, anorexia, stress, trauma, cancer, and burns. It contains collagen protein hydrolysate that has been clinically shown to help improve pressure ulcer healing and is fortified with tryptophan to provide all essential amino acids.
6. Boost Very High-Calorie Complete Nutritional Drink 
Boost® Very High Calorie is a nutritionally complete, high-calorie product for consumers looking for a solution to their nutritional needs. Each carton of Boost® VHC is loaded with 2.25 kcal/mL, making it nutritionally dense and ideal for consumers with diminished appetites. Along with providing consumers with 530 calories per serving, each carton of Boost® VHC is also loaded with 22 grams of protein, making it a great option for those hoping to maintain lean muscle mass as well.
7. Nourish Organic Whole Food Meal Replacement
Nourish Organic Whole Food Meal Replacement is a specially formulated, organic, gluten-free real whole food meal replacement and enteral formula. It has been optimized for the pediatric age group and provides a nutritionally-dense, plant-based, dairy-free food meal replacement. It is nutritionally complete and contains 100% of the recommended key vitamins and minerals for children between the ages of 4-8 years old. For supplemental or sole-source nutrition as a whole foods enteral formula or oral meal replacement.
8. Ensure® Balanced Ready-to-Drink Nutrition Shake
Abbott Ensure® Balanced Ready-to-Drink Nutrition Shake is a rich, creamy-tasting, complete balanced nutrition for supplemental use with or between meals and for interim sole-source feeding. It can benefit patients who are on modified diets, at nutrition risk, experiencing involuntary weight loss, recovering from illness or surgery, or on low-residue diets. A delicious meal supplement or occasional meal replacement.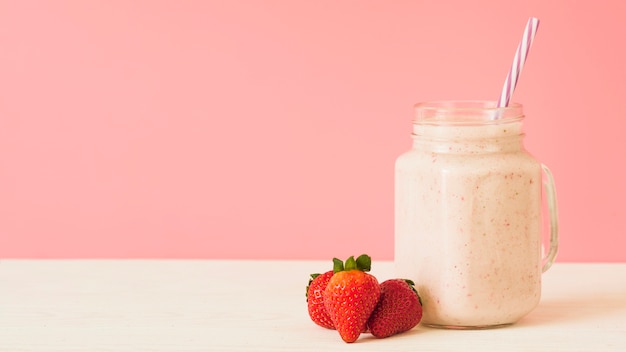 BuyMedical.com is committed to providing you with the best in clinically-approved meal replacement formulas. Consult your clinical nutritionist or healthcare physician about which product is best for you and purchase it here at BuyMedical.com.